Yoga Pathshala Yoga school in nepal
"Yoga classes, peaceful yoga, and breath-focused yoga hikes in Nepal"
We are the ideal spot to chose if you're looking for a yoga studio close to the Kathmandu valley and wish to practice yoga in the great outdoors. Along with regular hiking, we also include other activities like saunas and sound healing in the package. We have a lovely yoga studio that is appropriate for all skill levels.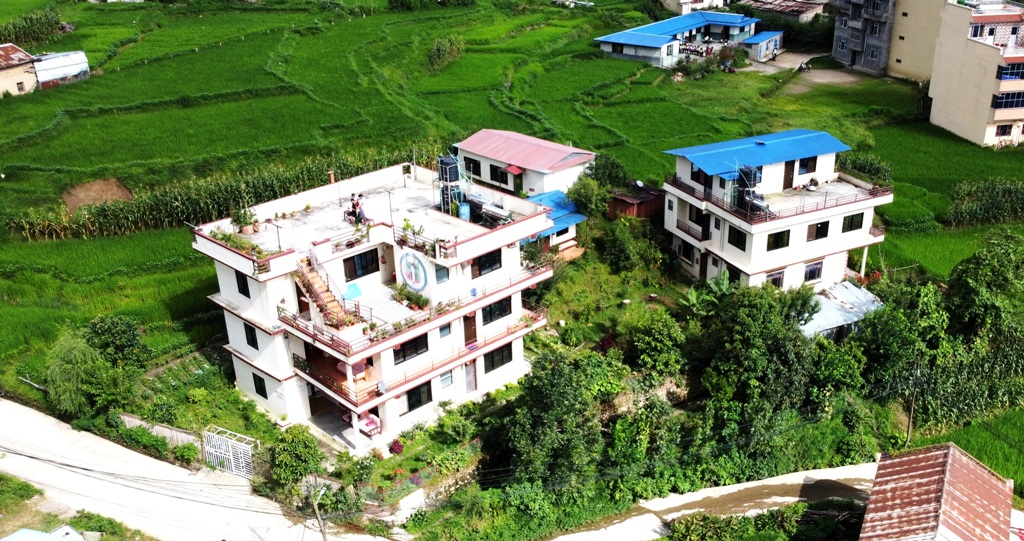 Dive in the World Of Health & Peace
Yoga Pathshala provide deep knowledge about spiritual subjects. 

Yoga
yoga pathshala provide hatha yoga class 1.30hrs two times a day with experienced teachers

Meditation
yoga pathshala provides different kinds of meditation techniques, Mindfulness, Hindu traditional, buddies traditional, and other modern technique with experienced teachers.

Mantra & Chanting
yoga pathshala teaches Mantra chanting and firepoja (Hawan). Tantra yoga and healing with mantra.

Pranayam
yoga pathshala has everyday Pranayam classes even we provide special YACEP 30hr class.

Mudra
yoga pathshala has to teach Mudra classes even we provide special YACEP 30hr class.

Ayurvedha
yoga pathshala has a special Ayurveda class. the school teaches how to make homemade medicine and also herbs identification class in jungle area.

reiki healing
yoga pathshala heals patients even teach the reiki healing course.
Hawan
yoga pathshala teaches how to do Hindu traditional hawan (firepoja) with mantra and other information.

Tibetan Bowls healing
Sound healing with Tibetan healing bowl with change frequency of mind
Yogi Rajan Bastola have 25 years experience about Yoga, Meditation, Pranayam, Mantra, Mudra, Ayurvedha, Reiki and Sound healing and more 
Yoga Pathshala have more than 25 years experience teachers.
Happy and loving people from all over the world's people direct and indirect join with our yoga center.
Yoga pathshala has Yoga, Pranayam, Satkarma, Karma yoga, Bhakti yoga, Raj yoga, Meditation, Mudra, Reiki, Sound Healing, Ayurveda, Mantra, Baidhik Hawan, and other more programs.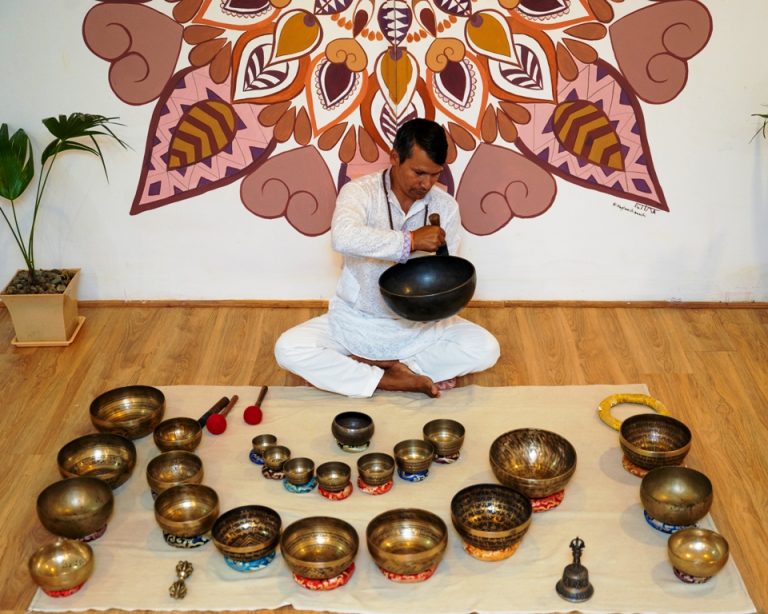 We welcome you to join us to relax and unwind in our homely atmosphere at Yoga Pathshala. Our unique location in Nagarkot commands one of the broadest views of the Himalayas in the Kathmandu Valley. It is an environment that encourages the connection of spirit with nature and heart with the community through immersing yourself in warm, welcoming Nepalese culture.
Our esteemed Yoga Teachers proudly pass on the ancient wisdom of yoga to all students from all backgrounds with encouragement and support every step of the way. We are blessed with their years of experience in creating a friendly, compassionate, and safe environment for students to learn and thrive in. If you are looking to deepen your practice and enrich the lives of others, look no further. Connect, nourish, and inspire with us at Yoga Pathshala.
One of those magical places you find that can't put into words. You must come if your in Nepal and stay for more than just a few days to really get into the great vibe Food and people and area are so perfect for wellbeing
I stayed at Niru Yoga Homestay after already having spent a week in Kathmandu Valley and I can contest that this is an excellent place to stay for as long as you want. The day is filled with activities from Yoga to guided nature walks more..
A perfect yoga teacher, and lovely family. Niru makes tasty organic food fresh from garden. I have been here more than couple of times and it feels like my Nepalis home. Every one is genuine. It is a peaceful stay each time.
4 days relaxing yoga retreat

6 days extended yoga retreat

10 days Ayurveda detox retreat

Before or after your walk, stay at the Niru Yoga Homestay in Bhaktapur.
Nepal is a stunning location for yoga as well as the top trekking destination. The UNESCO World Heritage site of Bhaktapur is only a few kilometers from our tranquil yoga retreat, which is located close to the Kathmandu valley.
Start your yoga and hiking experience here to be ready for your trek; we can also organize your Himalayan excursion.
After your hike, you can unwind with yoga sessions that will help you heal your body and meals that will satiate your soul.
To truly feel serenity, stay a lengthy period of time at Niru Yoga Homestay in Bhaktapur.
In this retreat, you can climb in the lovely nearby hills with a guide in addition to visiting the Bhaktapur UNESCO World Heritage site.
Daily morning and evening yoga courses, pranayama, mantra chanting, sound healing, mudra, and other restorative exercises are all part of the program.
Join us for the ultimate 10-day Ayurvedic detox at Niru Yoga Homestay in Bhaktapur.
You will detox throughout this vacation by consuming specifically chosen organic farm veggies and Ayurvedic teas. The regimen also includes a fasting day and includes the following:
– A presentation on ayurvedic medicine and how to make some basic dishes.
– exploring the nearby Bhaktapur UNESCO World Heritage site.
– hiking in the lovely surrounding hills with the guide.

Yoga Pathshala is one of the best yoga school in Nepal. we are associate and register with-